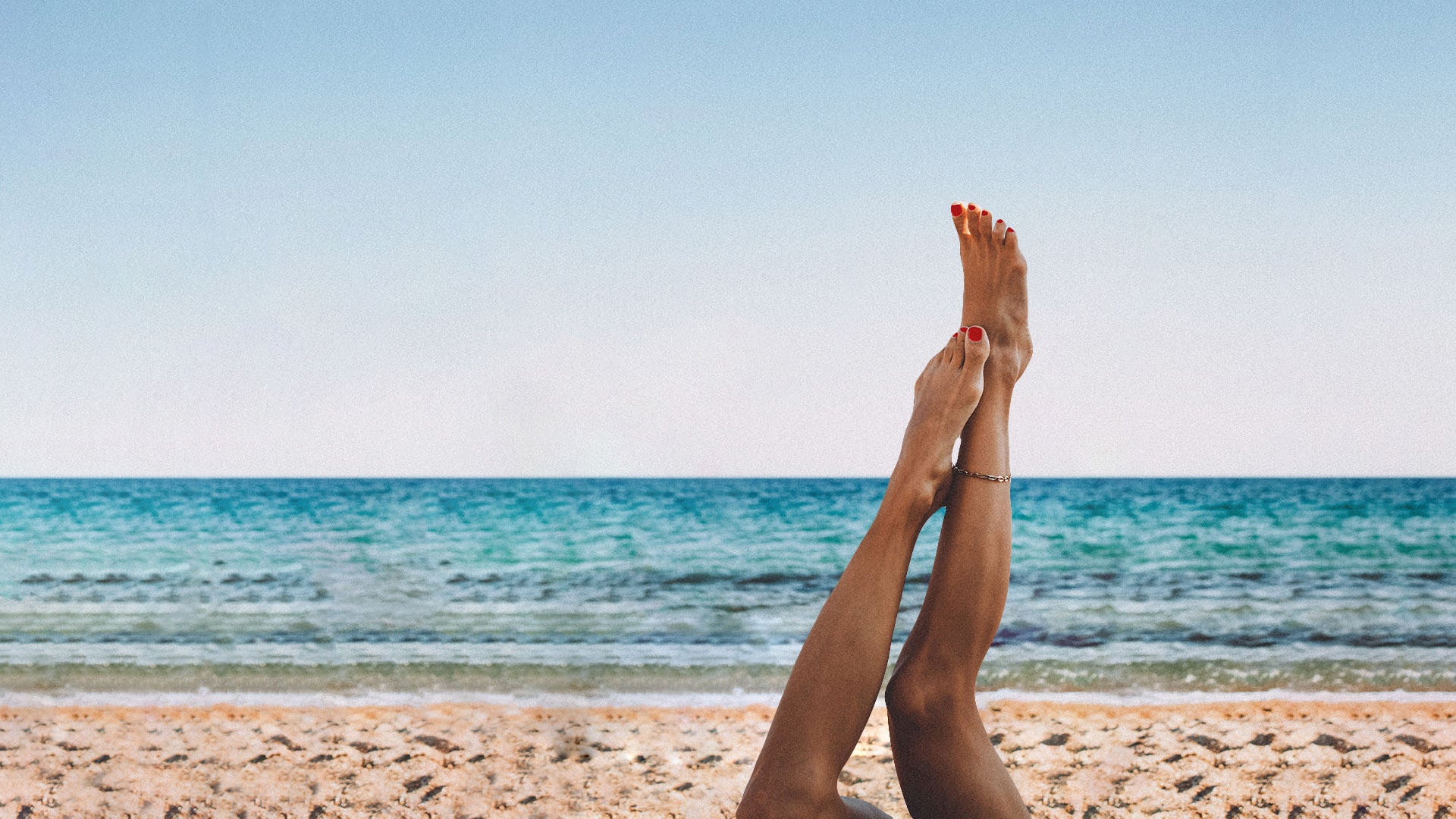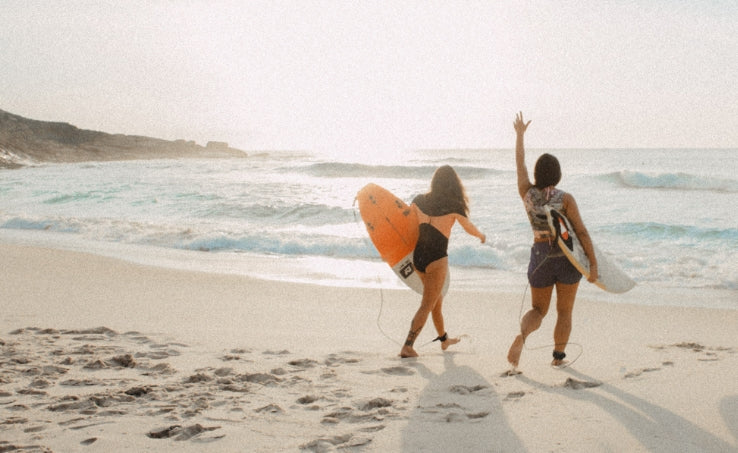 About Beach Toes
We are a home-grown Aussie brand dedicated to providing high-quality, plant based nail polish online that lasts. We are committed to being environmentally friendly, protecting our planet whilst also providing polish that is bright, breathable and free of the nasty toxins that other brands use regularly.
Learn More
THE Place to Buy Nail Polish Online in Australia
You're all set for a day at the beach. You're wearing your brand-new bikini; a new cover-up and your Hammam towel is safely tucked away in your matching beach bag. You're even wearing matching thongs! If you're a beach babe who loves to look just as put together at the beach as you do for every other occasion, you need Beach Toes™ by Sambora® in your life. Our collections of Australian-made nail polishes include a myriad of exciting colours to mix and match with all your beachwear, no matter how many sets you own. Plus, the UV resistant nail polish formula means the colours won't fade in the sun. You can spend all day at the beach and your nails will still look as good as the moment you stepped onto the sand.
Change Your Nail Colour as Often as You Change Your Clothes
Beach Toes™ nail polish is formulated to be kind to your nails, so you can change it as often as you change your clothes. No matter how many bikinis or items of swimwear you own, you'll always find the perfect shade to go with your bathers right here at Beach Toes™ by Sambora®.
Choose from a wide array of 60 of the hottest colours including classics, neutrals, brights, metallics and neon nail polishes together with shiny and matte topcoats too. Our little bottles of nail polish sets are the perfect way to give you a quick pick-me-up. Mix and match, switch it up; they're designed to be used. If you prefer to keep your colour on for more than a couple of days, you'll find that our formulas are non-chip and will still look good for up to 12 days or maybe even longer!
Beach Toes™ polishes are not only good for your nails but they're good for the environment too. And that matters if you love the sea, beach life and nature as much as we do. All our polishes are made right here in Australia and have a unique, industry-leading plant-based formula, so whether you're a veggie or a vegan, you can paint your nails with complete confidence that no animals or animal products were involved.
Plus, we make it really easy to get your hands on our little bottles of fun; you can buy nail polish online with us, so you can even place your order while you're at the beach!
An Upgraded Alternative to Regular Nail Polishes in Australia
Our Cruelty-free nail polishes are formulated with natural Australian botanicals to revitalise the nail plate and nourish the skin together with non-fading marine bio ceramics and UV protection to keep colours bright. So, you can say goodbye to dehydrated nail beds and cuticles or stained or damaged nails. Our nail polishes work hard to give you longer lasting and brighter coverage. Plus, did we mention that they're environmentally friendly, toxin-free, vegan, fully recyclable and certified cruelty-free?
Add Our Australian-Made Nail Polish to Your Beauty Collection
We all want to look as good as we can, whether it's for a day on the beach or a hot date at a beach bar. When you use our Australian-made nail polish, you can go about your day, safe in the knowledge that chips and fading won't spoil your look. Our polish is made to last, no matter how hot the day or your date may get. Whether you love a game of beach volleyball, enjoy spending hours in the surf, match your outfits with the hottest festival nail polish, or simply want to laze around the pool with a cocktail in hand, our Aussie nail polish is a sure-fire winner in terms of colour and longevity. It's also been specially designed to resist fading from those damaging UV rays, pair it with our chip resistant top coat nail polish, your nails will remain looking pristine for longer. So, be sure to add a selection of our latest colours to your beauty collection to last you the whole summer long.
One of the Leading Australian Nail Polish Brands
Beach Toes™ by Sambora® is fast becoming one of the leading Australian Nail Polish brands and for good reason. While our users love our range of colours and the way that they stay put, they also love that they're an eco-friendly option. Many of us are now looking for more environmentally friendly products that look as good as they perform while taking care of the world we live in too, that's why we offer our nail polishes for wholesale in Australia so you can either have your business with quality products or if you'd like to stock up. With Beach Toes™ by Sambora®, you get the best of both worlds.
But it's our selection of colours that really gets users excited and a little hot under the collar. And with a range of multi-packs available in metallic, fluoro and shimmer shades like our popular pearl nail polish, it's never been easier to curate a collection of nail polish that will take you from beach to dinner and back again!
Buy Australian-Made Nail Polishes Online
Getting the perfect beach nails is easy with Sambora®. Buy our nail polish online in Australia and you'll not only get some of the hottest colours around, but you'll get free shipping within Australia too. Place your order today and get painting. Go on; you know you want to! Read Less